Silo Cleaning Case Histories
Storage Dome Cleaning and Inspection
Market: Cement Industry
Material Stored: Cement
Issue: Material blowing out of aeration pipes around the dome, lack of material flow, and the decline of utilization efficiencies.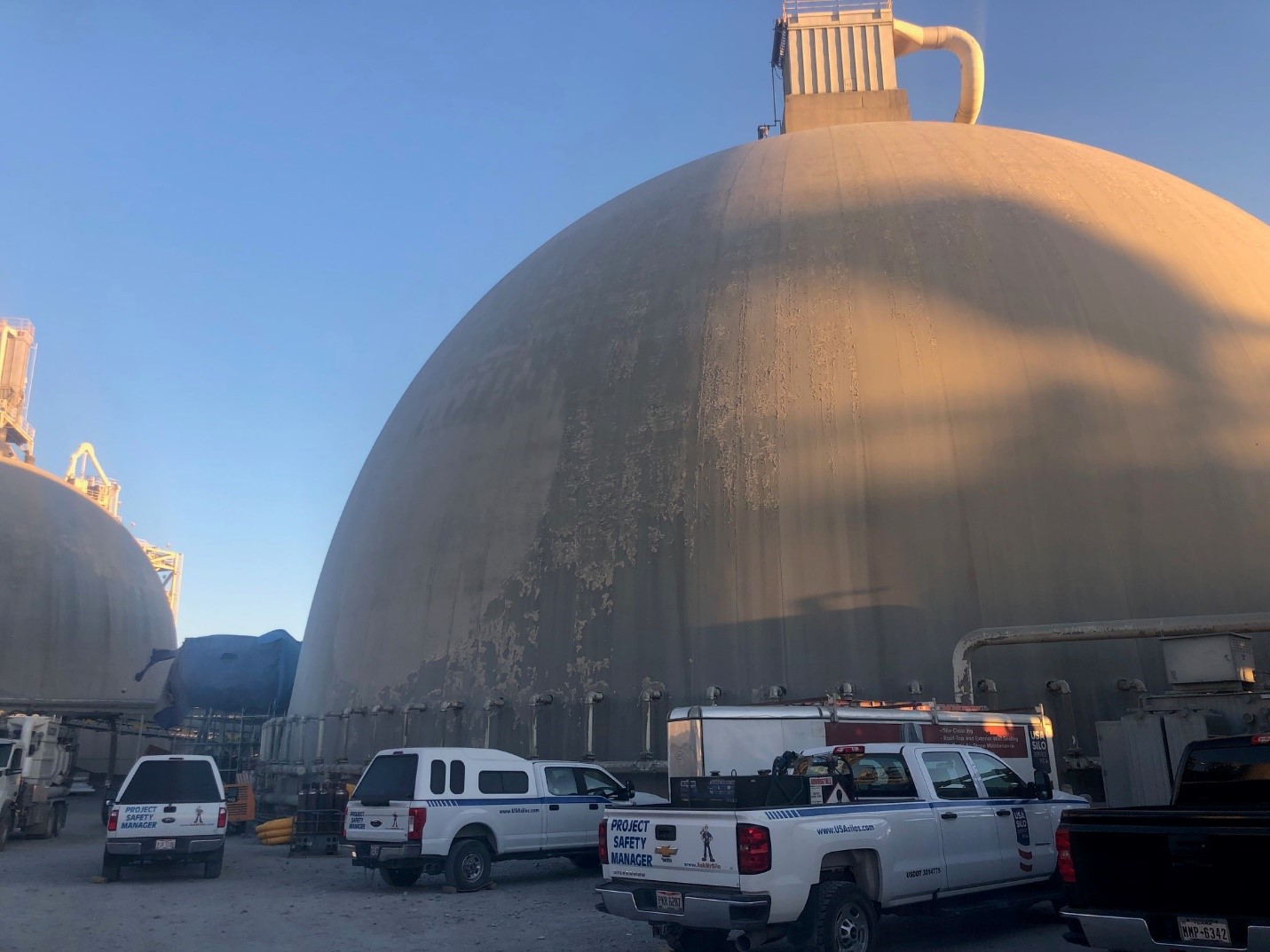 USA Silos was called out to the West Coast to assist a client with their 125' tall by 180' diameter cement storage dome. The storage dome was designed with an interior inverted concrete cone with the unloading equipment located within. The customer noticed material blowing out of aeration pipes around the dome and a lack of material flow, leading to a decline in utilization efficiencies. The customer contacted USA Silos for an inspection, cleaning, and help providing the appropriate corrective actions.
Inspection of the cement storage dome revealed hardened and packed material buildup throughout the dome. Because of the unique shape of the storage dome, some areas of hardened buildup resulting from hydrated cement required the use of specialized equipment. This helped break up the worst of the hardened material into manageable pieces. Once these areas were cleared, the USA Silos performed a thorough cleaning of the dome. Vacuum truck services removed approximately 60 net tons of material from the storage dome at the project's end.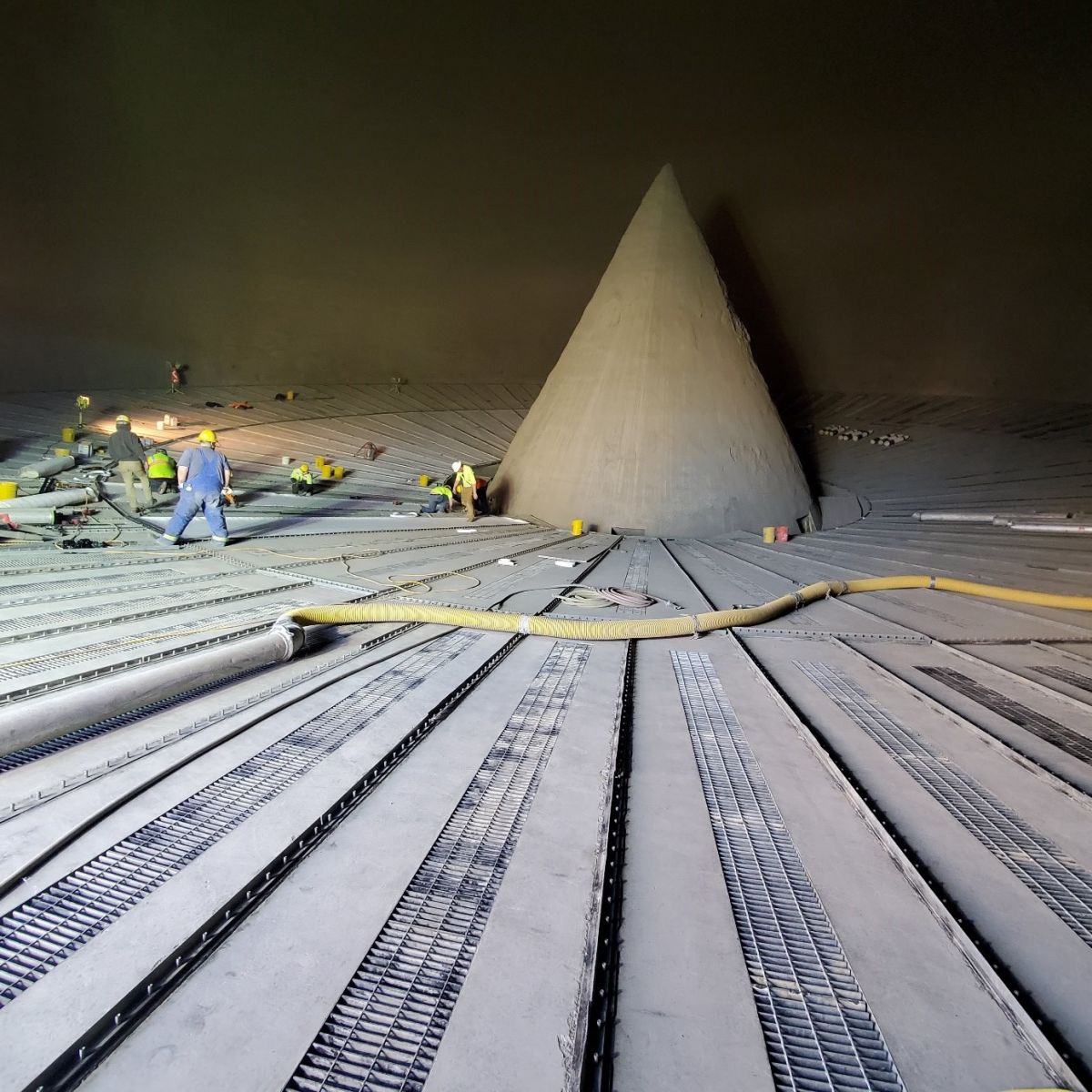 Cleaning was performed under the interior cone, and existing air pads, air pad fasteners, and grating were removed. Once the air pads were removed, considerable corrosion was noted on the fasteners, allowing for material buildup in the airways and troughs. USA Silo Service, Inc. cleaned the airways, troughs, and replaced the failed fasteners and grating. Once all air pads and fasteners were replaced, USA Silos performed quality control checks to ensure the cement storage dome would perform optimally. At project completion, the dome was put back into service, and the Senior Project Engineer stated, "This dome has never worked as good, even when new."