A Solid Record of Integrity, Expertise and Customer Satisfaction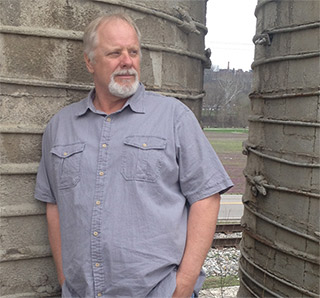 For almost three decades, USA Silo Service has been a solid industrial silo cleaning/bulk storage clean-out company in the United States. Throughout the industries that we service, our company is consistently utilized. Our clients know that we will strive to deliver quality service, economical pricing and quick mobilization. USA Silo Service delivers results that meet your specific expectations without cutting corners. It is this approach that has earned us a positive reputation. We work hard to maintain a reputation of respect within the Silo Cleaning and Bin Cleaning Industries.
Our Silo Cleaning Company
Top industry professionals
Founded in 1989, one of America's most trusted industrial silo cleaning companies
Headquartered in Marietta, Ohio with rapid fleet deployment nationwide
Financially solid with excellent potential for continued growth
Over 80% of work from repeat clients
Experienced across North America and Canada
Our Silo Cleaning / Bin Cleaning Markets
Carbon Black
Cement
Clay
Clinker Gypsum
Coal
Fly Ash
Foundry Sand
Grain
Grain Products
Lime
Palletized Fly Ash
Plastic
Salt
Soda Ash
And Many More
Our Industrial Maintenance Future
Strategic growth built upon a solid foundation
Maintaining quality services at a cost-efficient price
Continued work environment advancement empowering employees to be the best in the business
Committed to a proactive safety program with a focus on total project safety
Foster strong relationships of trust with our clients
Develop new value-added services for our clients by incorporating the latest technological advancements into our business processes
Meeting expectations
We know that your time is your most valuable resource. That's why we aim never to waste it. Your time should never be spent worrying about another professional doing their job correctly.
When you contract USA Silo Service for your silo cleaning and silo maintenance needs, you can be sure you are receiving service that will meet and exceed all your expectations.
Our goals for meeting your expectations:
Retain a quick response time for all inquiries
Properly assess the problem and craft a cost-efficient solution
Prioritize thorough and open communication throughout the entire project
Ensure that proper procedures and equipment are being used across all platforms
Guarantee optimum safety for your complex, your materials and all personnel
Operate quickly and efficiently for the least amount of downtime possible
Promise continual improvement and innovation in all industrial silo care procedures
---