Silo Cleaning Company
USA Silo Service, Inc. is a silo and bin cleaning, bulk storage removal/clean-out and industrial coating corporation that has serviced the needs of the industry for almost thirty years. Our silo cleaning services have been successfully performed throughout the United States and Canada and have proven benefits for our customers. USA Silo Service also provides vacuum truck and material disposal services to assist in the removal and relocation of silo debris. Our professional team also responds quickly to emergency silo cleaning needs.
USA Silo Service has saved our customers time and money while maintaining quality customer service throughout job completion. Whatever the job, whatever the goal, our services will be performed with your satisfaction in mind. Accordingly, we will not begin a job until your needs are understood, and we will not end a job until your needs are met. Our services are designed to recognize, understand and meet your project goals, providing high quality service and economical pricing in a safe working environment.
Why Is It Important to Have Your Silo Cleaned?
Silo cleaning is a necessary cost-saving benefit that removes buildup and recovers lost material while maximizing production, profit and safety. Despite the problems that may arise from a poorly maintained silo, cleaning is often postponed, deemed as unnecessary maintenance, reasoning that silo cleaning is expensive and not worth the potential loss of production downtime. A routine cleaning schedule, however, will help avoid additional costs associated with emergency silo cleaning and emergency plant outages.
In fact, a clean silo is comparable to a clean bill of health, and an efficiently working silo successfully meets production goals. Regular preventive silo cleaning assists by removing material buildup, restoring silo flow rates and capacity, as well as reclaiming lost material. A clean, efficiently working silo is essential to meeting production goals and can prevent silo structural damage and product cross contamination. A professionally cleaned silo is critical to maintaining workplace safety and decreasing the potential liability for work-related accidents, as buildup in the silo creates the potential for sudden structural collapse.
Hung up, clogged or slow running silos are a problem that will interfere with efficiency and profitability. Blockage-free material flow is essential to full usage of the capacity of the silo and continued functionality. Material buildup deters the silo from reaching its full capacity, resulting in blockages restricting silo operation to as little as half of the silo capacity. Once a silo begins to lose flow, the buildup may accelerate over time, leading to additional blockages. If a silo becomes clogged or blocked, production slows down immediately and an array of problems and issues are inevitable. Once material buildup is visible or a partial blockage is recognized, it is extremely important to schedule a professional silo cleaning.
Our professional silo cleaning team utilizes The Boss remote system, offering safe, high efficiency cleaning capacity in removing large volumes of material buildup in a short amount of time. Silo cleaning using an untrained labor force can lead to injury or death, as well as silo damage. Since falling materials can lead to catastrophic structural failures and can endanger those inside the silo, it is essential to employ qualified, trained silo cleaning professionals.
Choosing a Professional Silo Cleaning Service
Finding the right silo cleaning professional partner is vital to the future production and profits of an organization. It is crucial to work with an experienced company that understands the needs of the industry, considering all aspects of the situation, including materials stored, silo condition and any difficulties the organization may be facing.
The goals of the silo cleaning company should include:
Retaining a quick response time for all inquiries.
Properly assessing the problem and crafting a cost-effective solution.
Prioritizing thorough and open communication throughout the project.
Ensuring proper procedures and equipment are used across all platforms.
Guaranteeing optimum safety for all personnel, the facility and materials.
Minimizing downtime by operating quickly and efficiently.
Delivering continual improvement and innovation in all silo care procedures.
Providing regular cleaning services to prevent unplanned silo cleaning emergencies.
Handling emergency silo cleaning and maintenance needs skillfully.
Silo Cleaning Methods
There are three different silo cleaning methods for cleaning silos. The first method is the whip cleaning which can be a slower cleaning method with limited capabilities. The second is the pneumatic cleaning system used by many silo cleaning companies throughout the US. The third method (proprietary by USA Silos) is called The Boss, silo cleaning machine. The Boss is two-thirds more powerful than conventional cleaning methods. The Boss moves more material per hour saving time, money and downtime.
For more information on how the Boss Silo Cleaning Machine can save you money and downtime, read our blog post at Marietta Silos about Our Silo Cleaning Method.
Silo Cleaning Services
USA Silo Service, Inc. is your resource for professional silo and bin cleaning, bulk storage removal/clean-out and industrial coating. No matter the type of silo (concrete, steel, flat or cone bottom, funnel or mass flow) or type of material stored (cement, clay, fly ash, grain products and more), we are your team of experts servicing the needs of the industry for nearly 30 years. Our specialists are also trained to respond quickly to emergency silo cleaning needs, although our goal is to eliminate emergency plant outages related to silo blockages entirely. Utilizing The Boss proprietary cleaning system, we deliver maximum cleaning efficiency in a safe environment while minimizing downtime, delivering cost savings to the customer.
Vacuum Truck
Professional silo cleaning often results in loose, dislodged materials. USA Silos offers high performance, industrial vacuum truck services to assist in the removal and relocation of silo debris recovered during silo cleaning operations. Our vacuum truck services are available to assist in moving evacuated silo materials in a safe and efficient manner when the existing systems in place are not adequate to move the materials.
Disposal of Materials
Materials recovered during professional silo cleaning operations will be assessed for future usability and handled accordingly. If your silo issues have resulted in lost material that must be discarded, USA Silo Services can assist with the removal of this material and proper landfill disposal when required.
Types of Silos USA Silos Cleans
Borax
Carbon Black
Cement
Clay
Clinker Coal
Fly Ash
Foundry Sand
Flour
Grain Products
Gypsum
Lime
Palletized Fly Ash
Salt
Soda Ash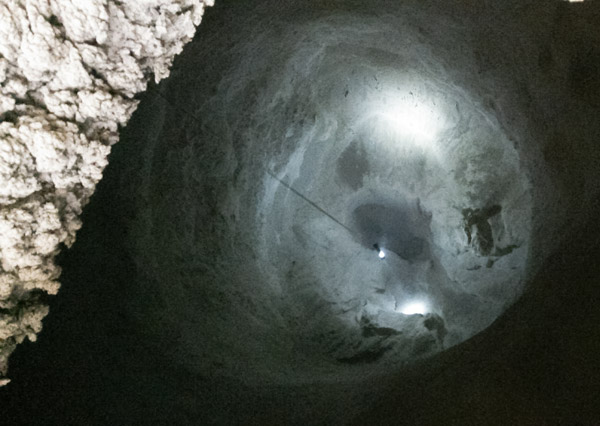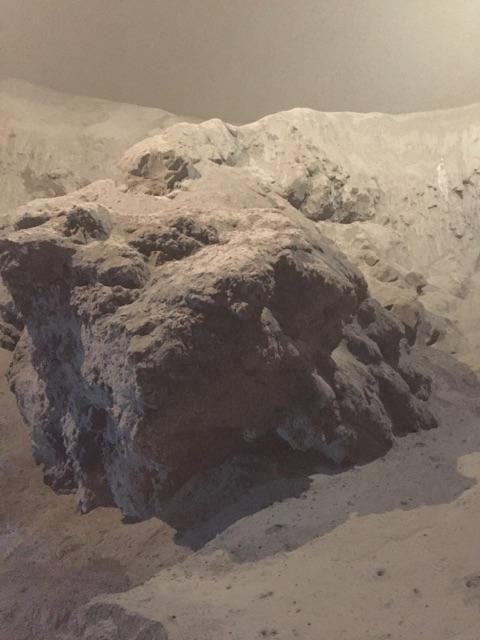 Silo Cleaning Testimonials
Hear how we have successfully handled routine silo cleaning and silo maintenance as well as silo emergencies for satisfied customers across a variety of platforms.

Silo Cleaning Case Histories
View documented evidence of past silo cleaning and silo maintenance jobs completed with excellence and efficiency.

Silo Cleaning FAQs
View our silo cleaning frequently asked questions on Ask Mr. Silo, or ask our experts your own question.

Silo Cleaning Photo Gallery
View photos from some of our silo cleaning and bin cleaning projects.

Blog: Our Silo Cleaning Method
Check out our blog post about our silo cleaning method as compared to other industry cleaning methods.

Blog: Protect Your Silo from Ratholing and Asymmetric Flow
Buildup in the silo is an indication of ratholing and potentially asymmetric flow, which can increase pressure loads inside silo walls.