Our most sought after preventative measure, roof-top and exterior wall coating, provides thorough and resilient coating for a variety of silo problems.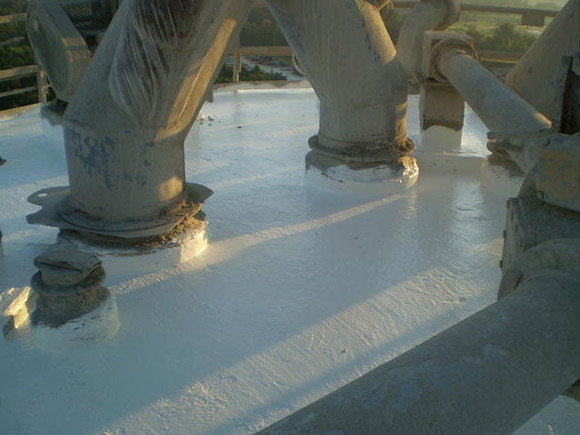 USA Silo Service uses a rubber coating that is thermally stable and has high tolerance for both hot and cold weather extremes. It resists cracking and peeling due to ozone and ultraviolet exposure.
It can be used for roof surfaces or for steel bolted silo joints to offer excellent protection against oxidation, humidity and corrosive environments. The rubberized coating also exhibits excellent resistance to alkali, salts, abrasions and acid fumes.
Review available coating colors. Colors are approximate only and will vary among different monitor resolutions and settings.
The rubber coating reduces costly reapplications of surface protectants and can be applied to many surfaces such as listed below: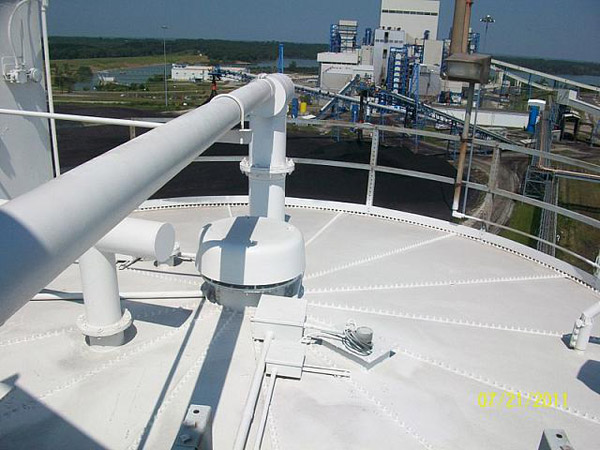 Metal Buildings and Roofs
Modified BUR Roofs
Grain Silos and Bins
Silo Exterior Walls
Single Ply Roofs
Urethane Foam Roofs
Steel Bolted Joints
Additional Benefits:
NOT a floating membrane
Offers excellent adhesion to aluminum, galvanized steel, painted surfaces, modified bitumen, steel joints and many other surfaces
Excellent in sealing cracks, laps, fasteners and penetrations on roof surfaces
Withstands the expansion and contraction encountered at seams, joints and penetrations on roof surfaces
Available in all 50 states
Available in a variety of colors