Silo Cleaning
Silo Cleaning Importance
A clean silo is comparable to a clean bill of health. When your silo is regularly and professionally cleaned, it performs best and helps you successfully meet production goals.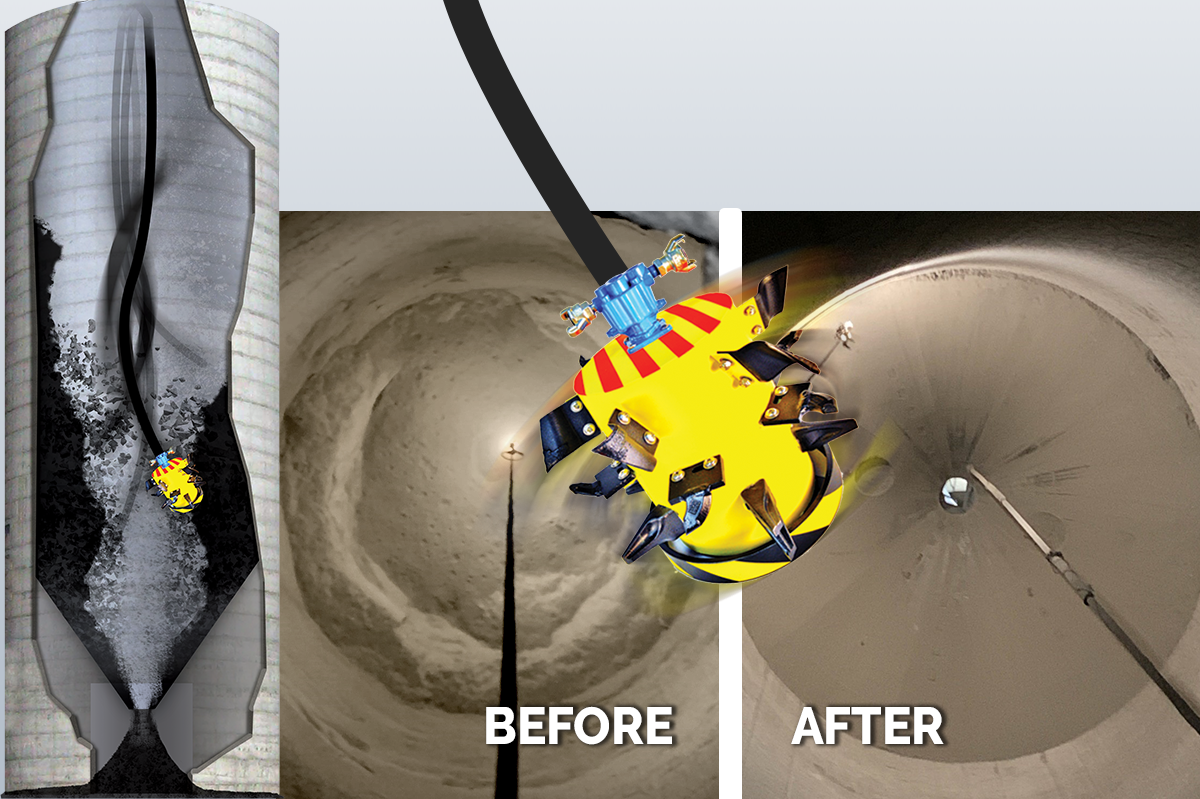 Our services are designed to recognize, understand and meet your project goals to provide high-quality service and economical pricing in a safe working environment.
USA Silo Service, Inc. is your resource for professional silo and bin cleaning, bulk storage removal/clean-out and
industrial coating
. No matter the type of silo (concrete, steel,
flat
or
cone bottom
, funnel or
mass flow
) or type of material stored (cement, clay, fly ash, grain products and more), we are your team of experts servicing the needs of the industry for nearly 30 years. In addition, our specialists are trained to respond quickly to emergency
silo cleaning
needs, although our goal is to eliminate emergency plant outages related to silo blockages. USA Silos has performed
silo cleaning
services for all types of silos and materials. Some of our jobs include cement buildup on silo walls, slag silo wall buildup, fly ash silos, cement storage silos,
air pads repair
, hardened cement in silos, and
vacuum truck services
.
Silo cleaning is a necessary cost-saving benefit that removes buildup and recovers lost material while maximizing production, profit and safety. Unfortunately, despite the problems that may arise from a poorly maintained silo, cleaning is often postponed or deemed unnecessary maintenance. Though some facilities reason that silo cleaning is expensive or not worth the potential loss of production downtime, hung up, clogged or slow running silos are one of the biggest reasons for decreased efficiency and profitability.
Once silo blockages and material buildup start forming, they can easily accelerate over time and reduce silo capacity to as little as half. In addition to the safety concerns caused by silo blockages and material flow issues, production is directly impacted. However, a routine silo cleaning schedule will help avoid additional costs associated with emergency silo cleaning and emergency plant outages.
Silo Cleaning Methods
Professional silo companies rely on one of three different
silo cleaning methods
that enable remote, dry cleaning of material buildup.
Whip Cleaning Systems
Pneumatic Cleaning Systems
Enhanced Pneumatic Cleaning Systems
The first, whip cleaning, is the slowest silo cleaning method. With whip systems, a cleaning head with rotors is lowered into the silo and used to cut away material buildup. This silo cleaning technology is limited by power as well as the silo cleaning head.
Pneumatic cleaning systems, the second method, are used by many silo cleaning companies throughout the US as it is faster than whip cleaning. This method uses compressed air to blast away compacted material in the silo. However, compared to the leading method, even pneumatic systems are only mid-tier.
USA Silo Service uses the enhanced pneumatic cleaning method, which is 55% more powerful than conventional pneumatic systems, in conjunction with a proprietary silo cleaning system – The Boss™.
THE BOSS™ SILO CLEANING MACHINE
Utilizing The Boss proprietary cleaning system, we deliver maximum cleaning efficiency in a safe environment while minimizing downtime, delivering cost savings to the customer.
Learn more about the advantages of The Boss cleaning system.
Types of Silos We Clean:
Carbon Black Silos
Cement Dome Silos
Cement Silos
Clay Silos
Clinker Coal Silos
Fly Ash Silos
Flour Silos
Foundry Sand Silos
Grain Products Silos
Gypsum Silos
Lime Silos
Salt Silos
Soda Ash Silos
Other Materials
The Boss
silo cleaning machine
is the leading method for fast, efficient
silo cleaning
. The proprietary cleaning method, offered exclusively by USA Silos, is two-thirds more powerful than conventional cleaning methods. As a result, the Boss moves more material per hour, saving time, money and downtime. The Boss silo machine is designed to accommodate variable unique clean-out head attachments selected by our field crews to match the type of material being removed.
The Boss silo cleaning machine operates in a systematic pattern within the silo to remove the toughest buildups. The Boss accelerates the cleaning process by removing more material faster and with more efficiency than any other clean-out method.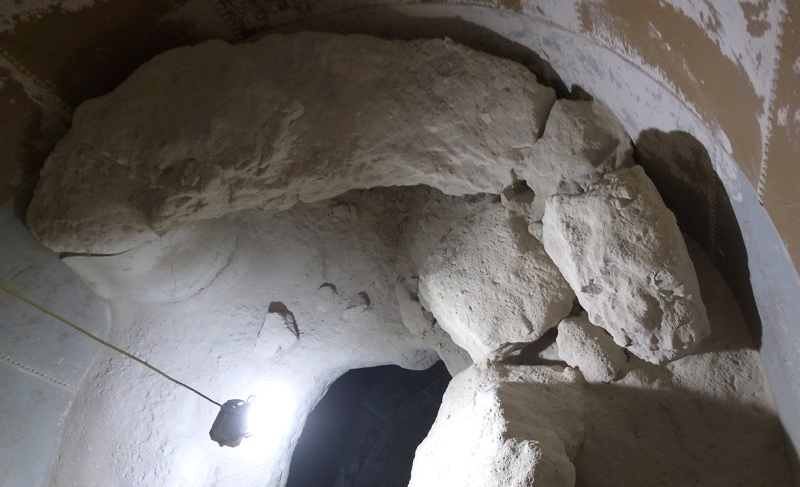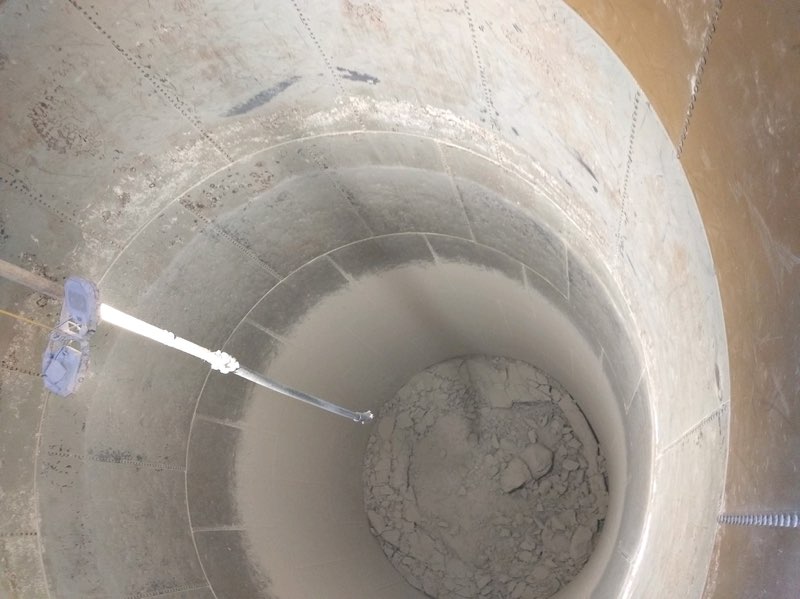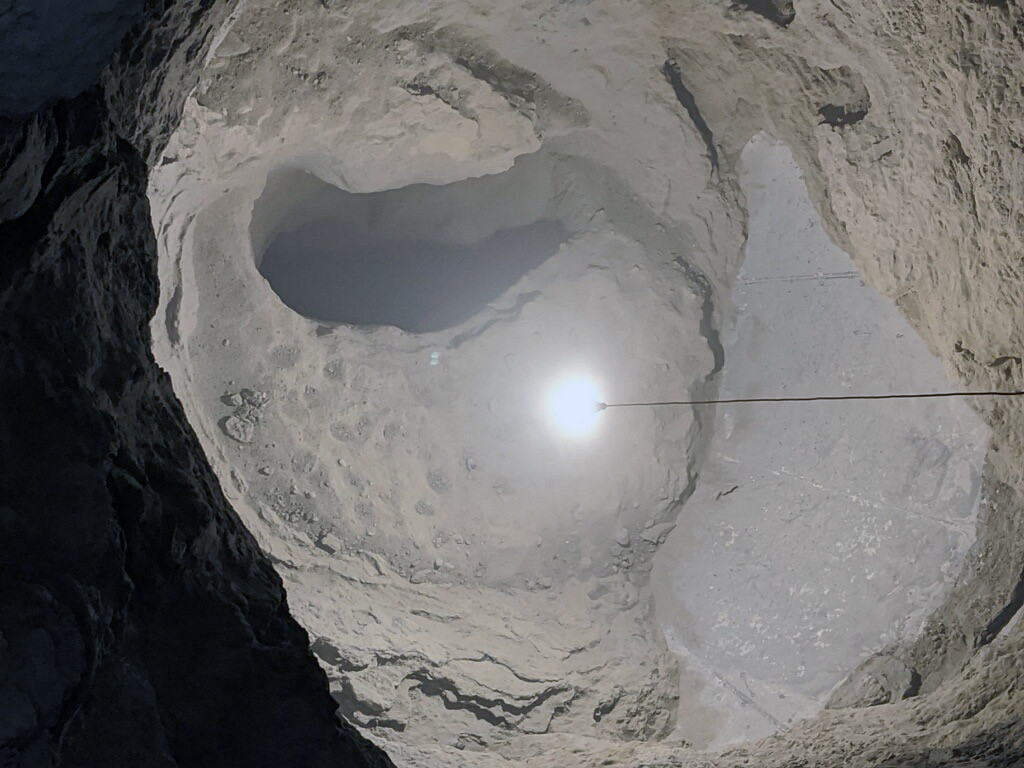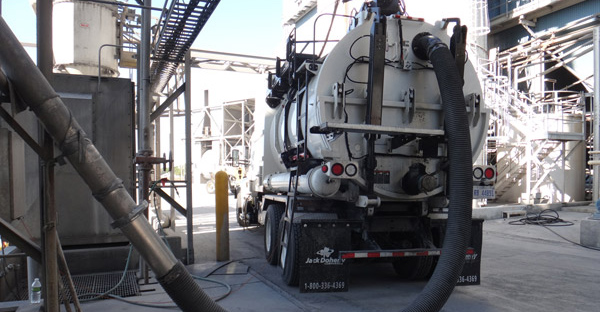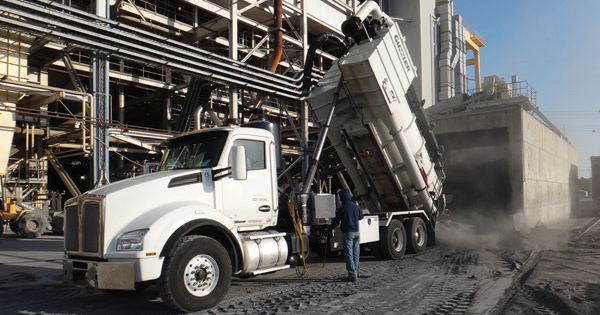 In addition to superior
silo cleaning
, USA Silos offers high-performance, industrial vacuum truck services to assist in the removal and relocation of silo debris.
Professional
silo cleaning
often results in loose, dislodged materials. USA Silos offers high-performance, industrial vacuum truck services to remove and relocate silo debris recovered during
silo cleaning
operations. Services move evacuated silo materials safely and efficiently when existing systems are not adequate.
Disposal of Materials
Materials recovered during our professional
silo cleaning
operations are assessed for future usability and handled accordingly. If your silo issues have resulted in lost material that must be discarded, USA Silo Services can assist with removing this material and proper landfill disposal when required.
USA Silo Service can clean, inspect, and maintain your concrete storage dome.
Most domes are situated at a 35-degree angle and can range from 150 to 250 feet in diameter. The unique shape of the storage dome creates a non-standard flow pattern that makes material build up much more likely and much more difficult to remove from dome walls and
fluidizing equipment
.
Concrete storage domes suffering from restricted airflow need comprehensive cleaning and maintenance. Hardened stored material that is caked on dome walls needs to be removed through professional cleaning to return the dome to its original efficiency.
Air pads
and other fluidizing equipment may also need to be restored or replaced if there are signs of corrosion or defects affecting its usability.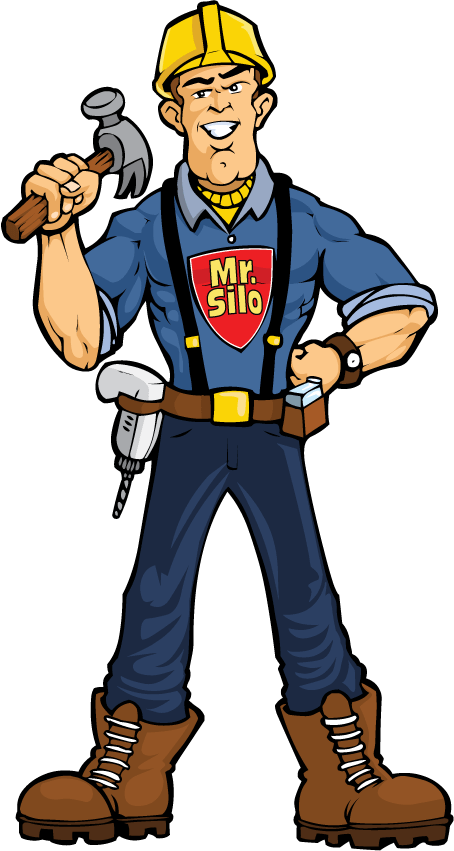 Have a question?
Mr. Silo is an industrial concrete expert and the go-to for all your concrete construction, inspection, or repair questions.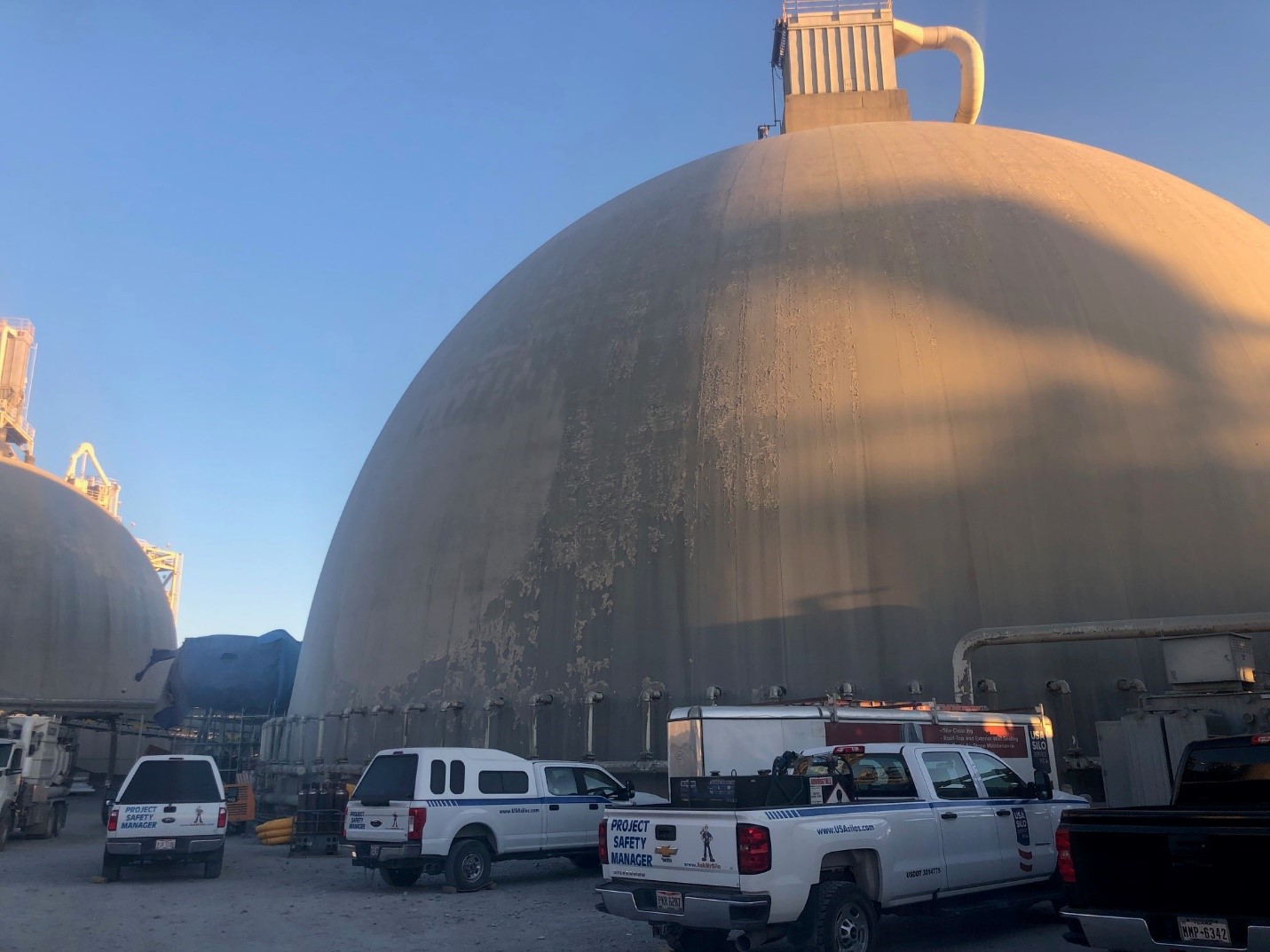 Storage Dome Cleaning and Inspection
Take an in-depth look at USA Silo Service's case history involving a concrete dome based in California that was experiencing a number of issues, including decreased productivity.
It's vital to find the right silo cleaning professional. An experienced company understands the needs of your industry and considers all aspects of the situation, including materials stored, silo condition, and any difficulties you may be facing.
The goals of the silo cleaning company should include:
Retaining a quick response time for all inquiries
Properly assessing the problem and crafting a cost-effective solution
Prioritizing thorough and open communication throughout the project
Ensuring proper procedures and equipment are used across all platforms
Guaranteeing optimum safety for all personnel, the facility and materials
Minimizing downtime by operating quickly and efficiently
Delivering continual improvement and innovation in all silo care procedures
Providing regular cleaning services to prevent unplanned silo cleaning emergencies
Handling emergency silo cleaning and maintenance needs skillfully
Silo cleaning
using an untrained labor force can lead to injury or death, as well as silo damage. Since falling materials can lead to catastrophic structural failures and endanger those inside the silo, it is essential to employ qualified, trained silo cleaning professionals. A professionally cleaned silo is critical to maintaining workplace safety and decreasing the potential liability for work-related accidents.